About Us
Hingston's Pasties & Pies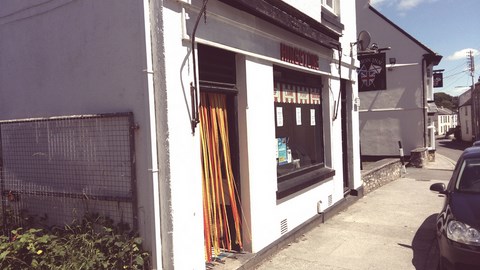 Hingston's, originally a master butcher's shop, diversified into baking hand-made pasties and pies, using only locally sourced ingredients, in 1983. Today, we still use beef and vegetables farmed in the southwest, butchered in house by our master butcher before being hand-crimped into our mouthwatering pasties and pies, recognised as being amongst the best, if not the best in Plymouth.
Not only do we make exceptional pasties and pies, we also have a range of other mouthwatering savouries. To see our full range, take a look at our
product list
.
Experience
Our recipes have been perfected with over 30 years of experience, our shortcrust pastry is second to none and creates a delicious base for most of our hand-made products, we also produce exceptional puff pastry ("flakey") pasties too. To top this, our puff pastry is strictly vegetarian, meaning that whatever your preferences, you can still enjoy a Hingston's pasty. We are very proud of all of the food we produce, we use top quality ingredients to create an exceptionally enjoyable snack, lunch or dinner:
Our master butcher prepares the meat for our pasties and pies using locally sourced meat.
Our secret recipe shortcrust pastry is prepared by hand on site.
Our fillings are mixed using locally sourced vegetables and meat butchered on site with just the right amount of seasoning, before being hand-crimped into our shortcrust or puff pastry, combining into a mouthwateringly juicy pasty.
Our pies are filled with chunks of locally sourced meat, prepared by our master butcher following our long perfected recipe, to create a succulently tender, meat-filled pie with a delicious gravy.
Our quiches are made with locally sourced bacon and eggs and our scotch eggs are prepared with our own sausage meat recipe and locally sourced eggs, all of which are delicious, but our curried scotch egg is particularly exceptional.